Celebrities Put Star-Power to Good Use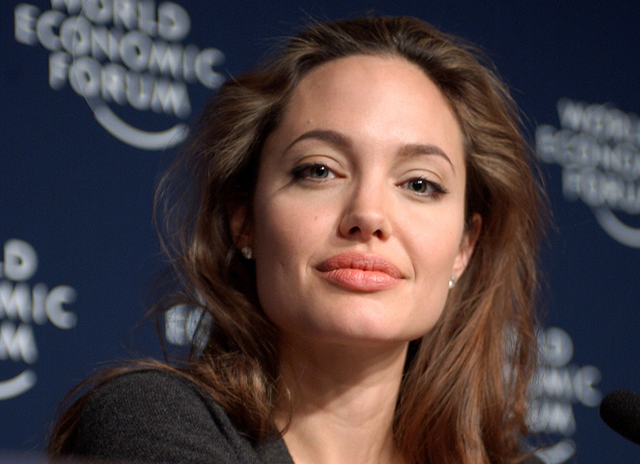 Charities cultivate relationships with stars for their ability to increase the public?s awareness of their charitable endeavors and thus stimulate more donations. Celebrities can be spokespersons, board members or even a founder of a charity. The following video highlights a number of celebrities and the causes to which they?ve pledged their support.
It is wonderful that celebrities have the power to make us aware of causes that need our support. But the onus is still on us to do our homework before making a contribution. A celebrity?s endorsement simply can not serve as a substitute for researching a charity. First of all, even if you are the number one fan of a particular celebrity, you two probably do not have exactly the same philanthropic interests. Second, the celebrity may not have thoroughly vetted the charity?s finances, commitment to accountability and transparency or its programmatic accomplishments --- all steps that savvy donors take before making a donation.
Charity Navigator is pleased to present this list of celebrity-related charities to help you determine which may be worthy of a contribution from you. While this certainly isn?t an exhaustive list, it is an extensive list of celebrity-charity relationships.
Sort by:
Adam Carolla ▲
Adam Silver ▲
Adam Wainwright ▲
Afleet Alex ▲
Al Gore ▲
Al Roker ▲
Alan Alda ▲
Albert Pujols ▲
Alec Baldwin ▲
Alex Gordon ▲
Alex Rodriguez ▲
Ali MacGraw ▲
Alice Sebold ▲
Alicia Keys ▲
Alicia Silverstone ▲
Alonzo Mourning ▲
Alyssa Milano ▲
America Ferrera ▲
Amy Grant ▲
Andie MacDowell ▲
Andrew H. Card, Jr. ▲
Andy Roddick ▲
Ang Lee ▲
Angela Lansbury ▲
Angelina Jolie ▲
Ann Curry ▲
Anna Gunn ▲
Annette Bening ▲
Anthony J. Robbins ▲
Anthony Munoz ▲
Antonio Banderas ▲
Archie Manning ▲
Arianna Huffington ▲
Arnold Schwarzenegger ▲
Arthur Ashe ▲
Ashanti ▲
Audrey Landers ▲
Avril Lavigne ▲
BD Wong ▲
Bailee Madison ▲
Barack Obama ▲
Barbara Walters ▲
Barry Zito ▲
Bart Conner ▲
Bebe Neuwirth ▲
Ben Sherwood ▲
Ben Stiller ▲
Bernadette Peters ▲
Bette Midler ▲
Betty White ▲
Bill Bradley ▲
Bill Clinton ▲
Bill Maher ▲
Bill Nye ▲
Bill T. Jones ▲
Bill de Blasio ▲
Billie Jean King ▲
Billy Bush ▲
Blythe Danner ▲
Bo Derek ▲
Bob Hope ▲
Bob Saget ▲
Bobby Labonte ▲
Bon Jovi ▲
Bono ▲
Boomer Esiason ▲
Bradley Cooper ▲
Brande Roderick ▲
Brian Cashman ▲
Brian Dennehy ▲
Brian Williams ▲
Britney Spears ▲
Brittany Snow ▲
Bryan Cranston ▲
Buzz Aldrin ▲
CAmila Cabello ▲
Cal Ripkin, Jr. ▲
Candice Bergen ▲
Carl Lewis ▲
Caroline Kennedy ▲
Charles G. Koch ▲
Charlize Theron ▲
Charlton Heston ▲
Chi Chi Rodriguez ▲
Chris DeRose ▲
Chris Evert ▲
Chris Webber ▲
Christian Bale ▲
Christiane Amanpour ▲
Christiano Ronaldo ▲
Christie Todd Whitman ▲
Christina Ricci ▲
Christina Weiss Lurie ▲
Christopher Reeve ▲
Chuck Norris ▲
Cindy Crawford ▲
Claire Danes ▲
Clay Aiken ▲
Clint Eastwood ▲
Cokie Roberts ▲
Colin Powell ▲
Conan O'Brien ▲
Condoleezza Rice ▲
Cory Booker ▲
Courtney Vance ▲
Cuba Gooding, Jr. ▲
Cynthia Nixon ▲
Dakota Fanning ▲
Dalai Lama ▲
Dale Earnhardt, Jr. ▲
Dan Marino ▲
Dan Rather ▲
Danny Glover ▲
Danny Wuerffel ▲
Darrell Waltrip ▲
Dave Mathews ▲
David Geffen ▲
David Gergen ▲
David Koch ▲
David Lynch ▲
David O. Russell ▲
Dean Koontz ▲
Dean Smith ▲
Denis Leary ▲
Dennis Miller ▲
Denny Hamlin ▲
Denzel Washington ▲
Desmond Tutu ▲
Diane Keaton ▲
Diane Sawyer ▲
Diane von Furstenburg ▲
Dick Cheney ▲
Dick Vitale ▲
Dikembe Mutombo ▲
Doc Rivers ▲
Dolly Parton ▲
Dominique Dawes ▲
Don Browne ▲
Don Cheadle ▲
Don Henley ▲
Donny Osmond ▲
Donovan McNabb ▲
Doris Day ▲
Dot Richardson ▲
Doug Flutie ▲
Dr. Ben Carson ▲
Drew Barrymore ▲
Dulé Hill ▲
Earvin "Magic" Johnson ▲
Ed Begley, Jr. ▲
Eddie Vedder ▲
Edward G. Rendell ▲
Edward James Olmos ▲
Edward Norton ▲
Edwin Meese ▲
Elie Wiesel ▲
Elizabeth McIngvale ▲
Elizabeth Taylor ▲
Elliott Yamin ▲
Elon Musk ▲
Elton John ▲
Emma Stone ▲
Emmitt Smith ▲
Enrique Iglesias ▲
Ernest H. Wright, Sr. ▲
Ethan Hawke ▲
Ethan Zohn ▲
Eva Longoria ▲
Eve Ensler ▲
Famke Janssen ▲
Fareed Zakaria ▲
Felicity Huffman ▲
Fiona The Hippo ▲
Frances McDormand ▲
Francis Coppola ▲
Francis Ford Coppola ▲
Garry Kasparov ▲
Garth Brooks ▲
Geena Davis ▲
Gen. Wesley Clark ▲
George Clooney ▲
George H.W. Bush ▲
George J. Mitchell ▲
George Lucas ▲
George P. Shultz ▲
George Schultz ▲
George Soros ▲
George Stephanopoulos ▲
George Takei ▲
George W. Bush ▲
Gilda Radner ▲
Gladys Knight ▲
Gloria Gaynor ▲
Gloria Reuben ▲
Gloria Steinem ▲
Goldie Hawn ▲
Graham Rahal ▲
Grant Hill ▲
Greg LeMond ▲
Gregory Peck ▲
Gwen Ifill ▲
Gwyneth Paltrow ▲
H.M. King Juan Carlos I of Spain ▲
Harrison Ford ▲
Harry Belafonte ▲
Harvey Weinstein ▲
Hayden Panettiere ▲
Henry Kissinger ▲
Henry Louis Gates, Jr. ▲
Herm Edwards ▲
Hillary Rodham Clinton ▲
Holly Hunter ▲
Hugh Dancy ▲
Hugh Jackman ▲
India.Arie ▲
Ira Glass ▲
Itzhak Perlman ▲
Ivanka Trump ▲
JR Hildebrand ▲
Jack Black ▲
Jack Hanna ▲
Jack Johnson ▲
Jack Nicklaus ▲
Jack Osbourne ▲
Jackie Chan ▲
Jackie Joyner-Kersee ▲
Jacob Weisberg ▲
Jacques Pepin ▲
James Cameron ▲
James Taylor ▲
Jamie Moyer ▲
Jane Fonda ▲
Jane Goodall ▲
Jane Kramer ▲
Jane Rosenthal ▲
January Jones ▲
Jay Leno ▲
Jay Rockefeller ▲
Jeb Bush ▲
Jeff Bell ▲
Jeff Foxworthy ▲
Jeff Gordon ▲
Jeff Hammond ▲
Jeff Kemp ▲
Jeffrey Katzenberg ▲
Jeffrey Lurie ▲
Jennifer Garner ▲
Jennifer Lopez ▲
Jennifer Valoppi ▲
Jerry Lewis ▲
Jesse Ventura ▲
Jessica Biel ▲
Jessica Seinfeld ▲
Jessye Norman ▲
Jim Courier ▲
Jim Kelly ▲
Jimmie Johnson ▲
Jimmy Buffett ▲
Jimmy Carter ▲
Jimmy Rollins ▲
Jimmy Smits ▲
Jimmy Wales ▲
Joan Allen ▲
Joan Rivers ▲
Joanne Woodward ▲
Joanne Worley ▲
Joe Gibbs ▲
Joe Montana ▲
Joe Torre ▲
Joel Coen ▲
John Cleese ▲
John Grisham ▲
John Legend ▲
John Mellencamp ▲
John Rhys-Davies ▲
John Singleton ▲
John Walsh ▲
Jon Stewart ▲
Jordin Sparks ▲
Joseph Torsella ▲
Josh Gracin ▲
Josh Hamilton ▲
Judy Blume ▲
Judy Woodruff ▲
Julia Roberts ▲
Julianna Margulies ▲
Julianne Chambliss ▲
Julianne Hough ▲
Julianne Moore ▲
Julie Andrews ▲
Justin Tuck ▲
Kate Snow ▲
Kate Spade ▲
Katie Couric ▲
Kelly Clarkson ▲
Kelsey Grammer ▲
Ken Burns ▲
Kenneth Cole ▲
Kerri Strug ▲
Kerry Washington ▲
Kevin Donnalley ▲
Kevin Garnett ▲
Kevin Kline ▲
Kim Cattrall ▲
Kobe Bryant ▲
Kofi Annan ▲
Kwame Anthony Appiah ▲
Kyle Petty ▲
Laila Ali ▲
Lake Speed ▲
Landon Donovan ▲
Lara Logan ▲
Larry Brown ▲
Larry King ▲
Larry Page ▲
Larry Walker ▲
Laura Bush ▲
Laurence Fishburne ▲
Laurene Powell Jobs ▲
Lee Iacocca ▲
Leonardo DiCaprio ▲
Liam Neeson ▲
Liev Schrieber ▲
Linda Fairstein ▲
Lisa Niemi Swayze ▲
Loni Anderson ▲
Loretta Swit ▲
Lovie Smith ▲
Lucy Liu ▲
Lynn Swan ▲
Madeleine Albright ▲
Mahabub Hossain ▲
Marc E. Platt ▲
Marc Summers ▲
Marcus Allen ▲
Marcus Samuelsson ▲
Maria Shriver ▲
Mariah Carey ▲
Mario Lemieux ▲
Mario Lopez ▲
Mariska Hargitay ▲
Mark Teixeira ▲
Mark Wahlberg ▲
Marlo Thomas ▲
Marlon Wayans ▲
Martin Scorsese ▲
Martin Sheen ▲
Martina McBride ▲
Martina Navratilova ▲
Mary Tyler Moore ▲
Matt Damon ▲
Matt Dillon ▲
Matt Lauer ▲
Maya Angelou ▲
Melanie Griffith ▲
Meryl Streep ▲
Mia Hamm ▲
Michael Bloomberg ▲
Michael Chabon ▲
Michael Douglas ▲
Michael Eisner ▲
Michael Gross ▲
Michael J. Fox ▲
Michael Johnson ▲
Michael Jordan ▲
Michael Kors ▲
Michael Phelps ▲
Michael Reagan ▲
Michelle Kwan ▲
Michelle Obama ▲
Mick Foley ▲
Mike Kryzewski ▲
Mikhail Gorbachev ▲
Milton Friedman ▲
Montel Williams ▲
Morgan Freeman ▲
Muhammad Ali ▲
Nadia Comaneci ▲
Nancy Reagan ▲
Nazanin Boniadi ▲
Neal McDonough ▲
Neil Patrick Harris ▲
Neil Young ▲
Neil deGrasse Tyson ▲
Nick Franklin ▲
Nick Jonas ▲
Nick Lachey ▲
Nicolas Cage ▲
Nicole Avant ▲
Nicole Kidman ▲
Nigel Barker ▲
Nora Ephron ▲
Norman Schwarzkopf ▲
Oliver North ▲
Olivia Newton-John ▲
Olivia Wilde ▲
Omar Epps ▲
Pam Shriver ▲
Pamela Anderson ▲
Patricia Arquette ▲
Patricia Heaton ▲
Patrick Kennedy ▲
Patrick McEnroe ▲
Paul Newman ▲
Paul Simon ▲
Paula Abdul ▲
Peter Facinelli ▲
Peter Gabriel ▲
Peter Hermann ▲
Peter Jackson ▲
Phil Jackson ▲
Phil Parsons ▲
Philip Glass ▲
Pierce Brosnan ▲
Pink ▲
Placido Domingo ▲
Princess Firyal of Jordan ▲
Priscilla Presley ▲
Queen Latifah ▲
Queen Noor Al-Hussein ▲
Quincy Jones ▲
Rachel Zoe ▲
Rania Al-Abdullah ▲
Ray Allen ▲
Reba McEntire ▲
Richard Burr ▲
Richard E. Marriott ▲
Richard Gere ▲
Richard Petty ▲
Rick Hendrick ▲
Rita Allison ▲
Rob Lowe ▲
Robert De Niro ▲
Robert F. Kennedy Jr. ▲
Robert Redford ▲
Robert Wagner ▲
Robert Wood Johnson IV ▲
Robin Roberts ▲
Romero Britto ▲
Ronald Reagan ▲
Ronnie Lott ▲
Rosalynn Carter ▲
Rosario Dawson ▲
Ruben Studdard ▲
Ruby Dee ▲
Rudolph Giuliani ▲
Rupert Murdoch ▲
Rusty Wallace ▲
Sally Field ▲
Salma Hayek ▲
Sam Waterson ▲
Sandra Day O'Connor ▲
Sandy Koufax ▲
Sarah Ferguson ▲
Sarah Jessica Parker ▲
Saxby Chambliss ▲
Scott Hamilton ▲
Shaquille O'Neal ▲
Sharon Osbourne ▲
Sharon Stone ▲
Sherri Shepherd ▲
Sheryl Crow ▲
Shonda Rhimes ▲
Sigourney Weaver ▲
Sila Maria Calderon ▲
Simon Cowell ▲
Slade Gorton ▲
Slash ▲
Smokey Robinson ▲
Soledad O'Brien ▲
Sophia Loren ▲
Stephen Baldwin ▲
Stephen Colbert ▲
Steve Adubato ▲
Steve Forbes ▲
Steve Young ▲
Steven Curtis Chapman ▲
Steven Speilberg ▲
Steven Spielberg ▲
Sting ▲
Sugar Ray Leonard ▲
Summer Sanders ▲
Swin Cash ▲
T. Boone Pickens ▲
Taylor Swift ▲
Ted Danson ▲
Ted Turner ▲
The Edge ▲
Thurgood Marshall ▲
Tiffani Thiessen ▲
Tiger Woods ▲
Tiki Barber ▲
Tim Allen ▲
Tim Zagat ▲
Timothy Shriver ▲
Tina Fey ▲
Tippi Hedren ▲
Toby Keith ▲
Tom Brokaw ▲
Tom Colicchio ▲
Tom Coughlin ▲
Tom Udall ▲
Toni Morrison ▲
Tony Bennett ▲
Tony Dorsett ▲
Tony Dungy ▲
Tony La Russa ▲
Trent Dilfer ▲
Trisha Yearwood ▲
Trudie Styler ▲
Téa Leoni ▲
Uma Thurman ▲
Usher ▲
Vanessa Williams ▲
Vince Gill ▲
Wayne Brady ▲
Wayne Newton ▲
Wes Anderson ▲
Whoopi Goldberg ▲
William H. Gray III ▲
William Hurt ▲
William Shatner ▲
Willie Nelson ▲
Wilmer Valderrama ▲
Woody Allen ▲
Woody Harrelson ▲
Woody Johnson ▲
Wynton Marsalis ▲
Yao Ming ▲
Yo-Yo Ma ▲
Yvette Nicole Brown ▲
Zubin Mehta ▲